WF Steel & Crane: Magnet Cranes and individually designed lifting machines harness the power of electro‐magnets to allow the operator to lift a load remotely, in a controlled manner and at a safe proximity.
WF Steel & Crane offers a range of magnet cranes, customized to suit client application, with a range of magnets to lift flats, radius sections, beam sections or hollow materials.
WF Steel & Crane's magnets have a sealed coil, which is encased in cast iron to ensure durability and reliability in the harsh outdoor environments and temperature extremes many of our clients experience.
WF Steel & Crane's magnets can be used to pick up a single item or multiple items, depending on the weight of the load and the thickness of the material. Magnets can also be used to rotate product from the horizontal to vertical axis, making for easy stacking and loading without the need for packing under the product for chains.
Custom configuration from WF Steel & Crane allows our clients to customize their magnet lifting beam to needed specifications.
Ergonomic design of the remote control allows for comfortable and accurate control of the magnet system and also allowing you to fan through the steel by manually adjusting the magnet's strength.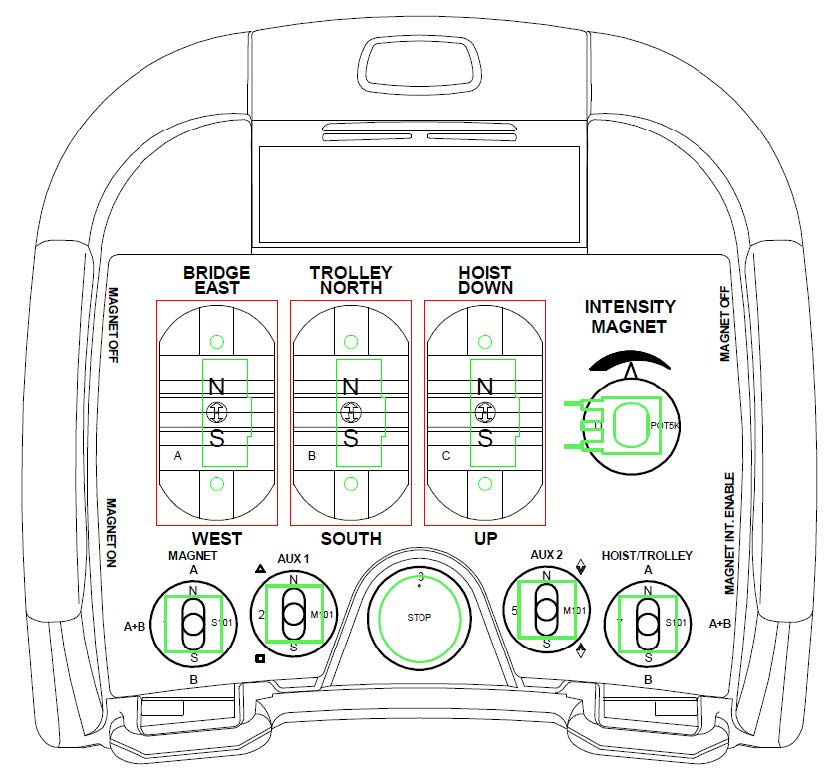 WF Steel & Crane also designs and manufactures Telescopic Magnet Lifting Beams, offering adjustable lift centers for longer beams, plates or sections.
Benefits of WF Steel & Crane: Magnet Cranes
Create a safer lifting operation by providing a safe distance between operator and crane.
Allow remote operation, from a safe distance with full range of vision for the operator (subject to control system applied)
Increase reliability and lower wear‐and‐tear in operation, compared to slings and chains.
Increase productivity and reduced manpower as slinging is not required.
"Fan off" multiple sheets, allowing for sheet‐to‐sheet stacking without dunnage.
Ensure loads are safe and secure with an optional battery backup safety system.
Develop flexible adaptable solutions, suiting a range of loads.
Incorporate a WF Steel & Crane lifting beam of any capacity or length, or with optional telescopic function.
Add fixed hooks to lifting beams, allowing for regular rigging from the lifting beam.
Reduce Costs and Increase Safety with Magnet Cranes
As a large consumer of steel, WF Steel & Crane uses overhead cranes for steel handling. Prior to the use of magnets, it would take two people to unload a truck: one to operate the crane, and a rigger to separate the steel using hand tools such as pry bars, and rigging the steel using slings. This task involved constant pinch points hazards for the rigger. In addition, the rigger faced additional hazards as he/she would have to climb up and down from the trailer, attaching and detaching slings, so 'slips, trips and fall' hazards increased the risk for personal injury.